It was recently reported that during the recent COVID restrictions, Australian companies have "progressed technologically more than five years in the space of the past eight weeks".
No doubt this refers to the rapid embracing of online teleconferencing platforms, such as ZOOM, by business, educators and at a social level, in response to efforts by government to reduce physical interaction and contain the virus.  However, it has also stimulated interest in online tools generally to improve work processes and access to information.
Over the past few months, given improved levels of inquiry regarding our online Construction Management Software, we have found ourselves needing to deploy sites interstate and overseas, including examples in California, Oregon and Sydney, from our Brisbane office.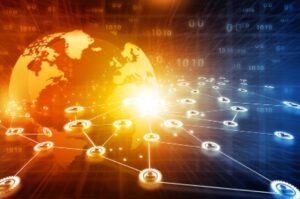 Prior to introduction of border closures and the ban on international travel, our process was to conduct deployments onsite on a consulting basis, so deployment costs included travel, accommodation and the secondment of a project team to the deployment.
The high degree configurability of IPM has always been a key point of difference with the other major players. However, this also meant that every deployment was different, and that the standardised online training package approach of used by our competition was not suitable for IPM, once again contributing to deployment costs.
In response to restrictions on travel, IPM has changed its deployment model, whereby we now conduct two to three hour online deployment sessions with project teams, every second day, which are recorded and forwarded to the project team for future reference and training. This approach combined with the consistent approach, continuity and intuitive nature of the Microsoft Power Apps platform utilised throughout IPM, has led to a reduction of up to 50% in deployment costs.
It is clear that COVID will leave a lasting impact on business with increased levels of working from home and telecommuting. Likewise, in the construction space, companies will adopt more online tools to decentralise their activities and improve efficiency and productivity. And for those companies in search of a highly configurable construction management platform built on the Microsoft Power Apps platform, the deployment cost has been significantly reduced.