TIMESHEETS
Depending on the type of projects being managed in IPM, there may be a need to record resource usage. Resources can be people classified as employees, materials or equipment and IPM Timesheet functionality facilitates the recording of resource hours by resource and day of the week. Timesheets can be sorted by either resource or job and can be copied from week to week. Users can also complete their own individual Timesheets in the My Timesheets section, which can then be grouped together with other Timesheet entries to create Timesheet batches for the job.
Rates tables can be configured to associate a cost with the resource and these rates can be varied from project to project.

The rate table associated with a project is nominated on the project record in IPM job setup.

The Timesheet information has up to two levels of approval to allow project managers and accounting staff to separately approve the entries and Timesheets can be interfaced to payroll systems once approved.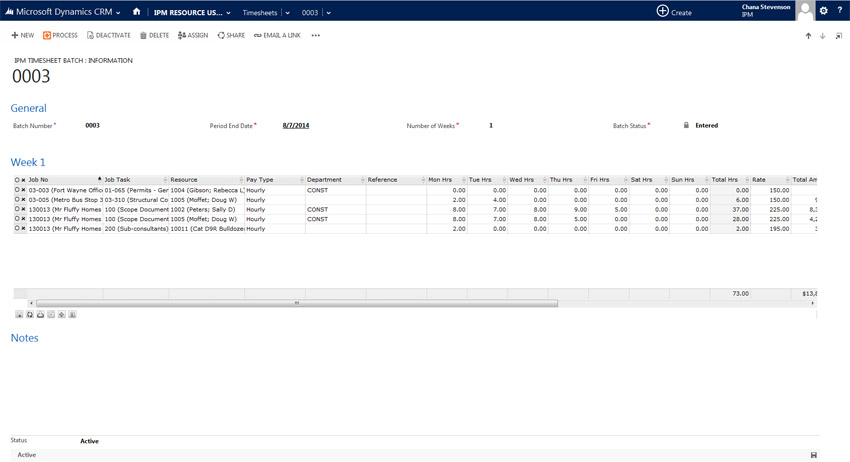 Create a Timesheet batch for multiple employees and approve them using a two-step approval process for added security
Capture all time and resources in the one place