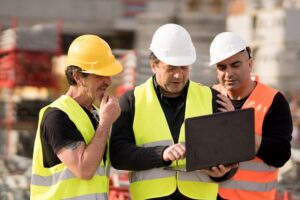 SITE DIARY/FIELD REPORT
When site diaries items are attached to Jobs in the system are finalized the IPM Workflow will automatically update the information within the Job Task Scheduling section. This ensures that when a Job status is updated on-site, project managers have access to the information instantly


Key Features:

Using Site Diary/Field Report users can check staff attendance, weather conditions, job progress and any other site information that has been recorded.

IPM ensures that every site diary entry is automatically filed and can be recalled  quickly as needed.

Once Site Diaries have been finalized, all job details are automatically updated, including real time information in Job Task Scheduling.
Use the site diaries online or in disconnected mode and simply update when you are back in the office