JOB TASKS PROGRESS
The Job Tasks Progress view is a powerful scheduling tool that creates a dynamic visual representation of every job within a project. Using an interactive Gantt chart, the Job Tasks Progress displays scheduling data, budget and costs information and detailed forecasts. With the IPM Job Tasks Progress view all of the project information that you need to see is right in front of you. 

When you're working with complex projects or have multiple projects on the go, the Job Tasks Progress view gives you a comprehensive picture of everything you are working on. In a single screen you can view and edit the start and finish dates of tasks and jobs, view budget allocation details, view cash flow reports – all in real time. 

With IPM's Job Tasks Progress view you will never lose track of your projects.
Manage and display the scheduling data of every job in a Gantt chart calendar.

View and edit start and finish dates for all tasks.

Display real time information to track job progress against estimates.

View budget allocation for each job against forecasted cost-to-complete figures.

View monthly cash flow reports.

Generate a chart to track all subcontracts.
Jobs are graphically presented in a number of different ways. See the actual work performed displayed in an easy to digest graphical format.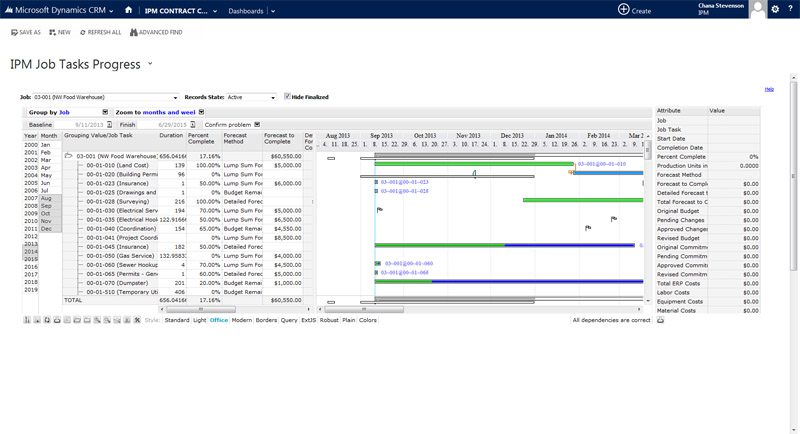 Use IPM Job Task Progress to track and view all of the subcontracts attached to your projects.