A question often asked during an IPM presentation is "What CRM software do you integrate with?" Whilst IPM is built on the Dynamics platform and natively integrates with Dynamics CRM, it can also integrate with other CRM systems.  The question must be asked though – are standard leads / opportunity based CRM systems, suitable for Construction?After all, managing tenders requires significantly more work in regards to the flow and amount of documentation used in securing business.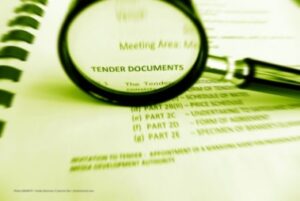 When IPM is connected to your accounting software, all the contacts and accounts stored there are copied into the Microsoft Dynamics contact management utility in IPM and accessible to your construction management team. Depending on which ERP (Accounting) software you use, this can include records of previous jobs/projects, so that the original budgets and actual costs are available for reference in planning for similar work.  Therefore, if your Business Development and Tendering Team have access to this information in IPM, they are on the same page, rather than operating in parallel.
IPM includes "tender functionality" which allows your Business Development teams to create "tender jobs" and include documents/drawings from the IPM Document Library when they send RFQs to your sub-contractors/suppliers. When you win the tender, you simply turn the "tender job" into an active one and you are ready to go.  All that correspondence that was submitted during the preliminary phase is now available to the Project Team.
So, your BDMs can be connected to the IPM Construction Management HUB, with access to details of existing clients, sub-contractors, resources and jobs … and, of course, they also enjoy IPMs native integration with Excel, Outlook, Sharepoint and Word, so email/RFI/RFQ activity related to any tender is automatically stored in the Sharepoint folder in the relevant "tender job".
IPM Construction Management is devloped on the Microsoft Dynamics Power Platform, is a fully cloud based platform and deeply embedded in the Microsoft 365 suite.