Construction management software for general construction.
GC's have the ultimate responsibility to deliver a successful project meaning on time and on budget.  IPM Global has 25 years of working with general contractors and designing software to specifically meet their needs.
Dotting 'I's' and crossing 't's'.
Project success comes down to doing the little things right. Details like making sure a subcontractor will have his crew on the job in the morning. That an RFI is returned by the due date. IPM's easy to configure workflows and automatic notifications lower a GC's risk by making sure the i's and t's are taken care of.
Sleep better at night.
Stress about a project comes from wondering if that last purchase order or subcontract put you over budget. Did the quote for the latest change request get sent to the owner for input? IPM lets you know when an approved expense would take you over budget and automatically files every outbound and inbound email with their attachments so you can easily see what was sent and when.
A tailored suit vs one off the rack.
You know the difference. A suit that has been measured, taken in here, let out there fits your unique shape. Today's technology can do the same for software. You don't have to put up with what the software company's idea of what's right for you. IPM adapts to your company's business processes.
Information at your fingertips.
A project manager is a lot like a traffic cop directing traffic and making sure things are moving forward in an orderly and predictable way. You don't want to be guessing or making decisions based on maybe's. IPM's industry specific reports are based on Microsoft's powerful Sequel Reporting Services BI reporting engine and offer drill down capability so you have access to details on your costs and one click export to Excel for further analysis.
Job Tasks Progress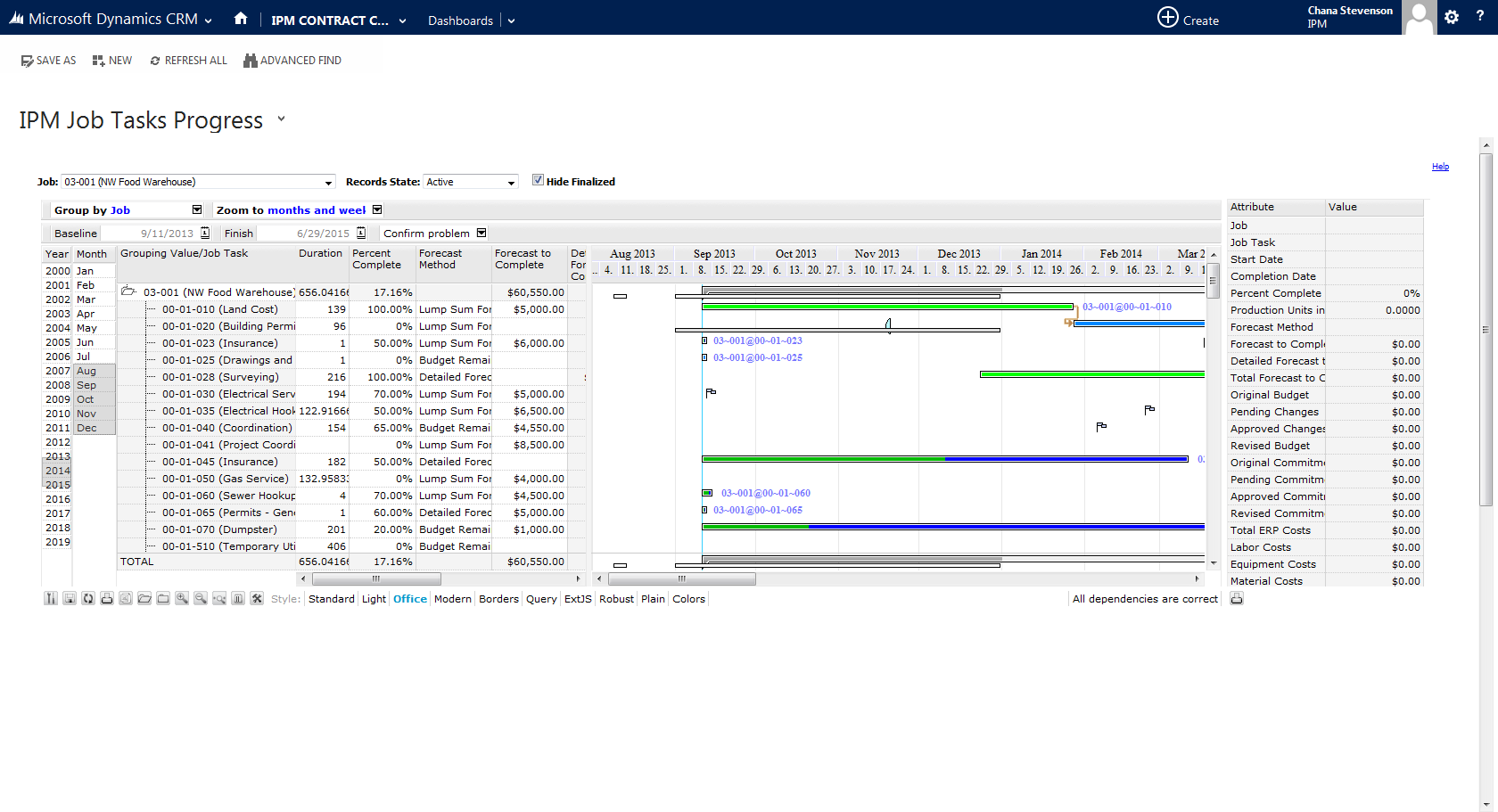 ---