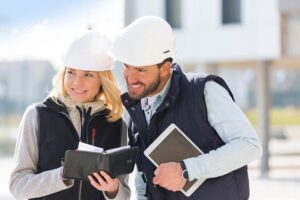 SITE INSTRUCTIONS
On the worksite, real-time site instructions help ensure projects are completed on time, on budget, and to specification. IPM includes a Site Instruction tool that allows users to instantly send instructions to the worksite via a web browser or through Office 365®. Once entered into the system, site instructions are delivered as PDF files, and are also stored in document history for easy access.

Key Features:

Detailed and customizable forms ensure that all Site Instruction data that is important to your business can be recorded and distributed.

Integration with Microsoft outlooks allows you to email Site Instructions to your team as soon as they are recorded.

Site Instructions are recoded in the IPM database with easy access and retrieval, which means that every day of a project is accountable and detailed.
Site Instructions are easy to create and can be distributed to the people who need them quickly and easily