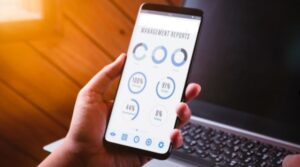 The real challenge in Project Management Software is providing flexible apps for mobile devices that are easy to use in the field.
There is a huge range of software available for construction, facilitating requirements like Collaboration, HSEQ, Document Access, Equipment Maintenance, Resource Management Timesheets and, of course, Email.
These are all key project management requirements and in the best systems they are part of an integrated, cloud-based solution.
These systems are easily managed via a desktop interface, however, providing information sympathetically in a mobile environment is much more difficult. A good system will anticipate user requirements and pre-populate mobile apps with information relating to the project, recognising that mobile users will want to enter as little information as possible.
The real challenge is providing and gathering information via mobile apps in a role-based format, which are easily changed to cater for varying job descriptions from company to company, and in addition maintaining robust security profiles.
In a perfect world, the system administrator would be able to combine individual aspects of the project management system to create individual mobile apps to suit any user profile. The information made available to the user via these apps must be consistent with the user's security profile and be made available offline as much as possible.
IPM – project management software is written on the Microsoft Dynamics, cloud-based (SaaS) platform and is deeply embedded in the Office 365 suite. The flexibility of Microsoft Dynamics allows user system administrators to create mobile apps containing any combination of IPM functions ensuring that your Project Management tools are configured to suit your management roles and business processes.