How to take the Pain out of Project Execution
Leverage Existing Investment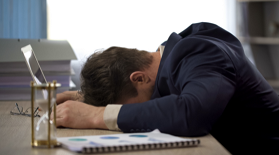 Lost productivity during the introductory phase of new systems is a hidden cost.
Lack of buy-in due to resistance to change increases the cost of update to new systems.
Deploying a system which uses Microsoft Office tools such as Excel, OneNote, Outlook, Sharepoint and Word already employed  by most companies, leverages the investment already made in these products.

One of the hidden, but unavoidable, costs of updating to a modern Construction Management System is the reduced productivity of the Project Team during the introductory phase.  There is potential for this to worsen, due to lack of buy-in, resulting from the natural resistance to change experienced by some team members.  This could jeopardise the anticipated productivity and efficiency gains, which led the original investment decision.
The optimal approach is to choose a system utilising tools with which your team is already familiar.  If this can be done using products/tools already used in the business, then the original investment in those tools is leveraged.  For example, deploying a system which uses the Microsoft Office tools such as Excel, One Note, Outlook, SharePoint and Word, used by most companies.
IPM Construction Management delivers a fully functional construction management system, which is deeply embedded in Microsoft Power Apps and Office 365 Suite.  Users operate with Office tools like Excel, Outlook, OneNote, Word and SharePoint.  Utilities available for the Microsoft Dynamics platform enable IPM to connect and exchange data with any suitable system to facilitate a central, tailor-made Construction Management System connecting all of your key systems.  All of this while your Project Team still operates in a familiar environment.