Even before the pandemic, the construction sector was embarking on a digital transformation journey to improve operational efficiency, increase collaboration, and allow the industry to take on large workloads with smaller workforces. The pandemic only accelerated this trend, particularly in the areas of digital collaboration, BIM, and design. However, more than half of all software and hardware companies choose to specialize in specific niches to differentiate themselves in a saturated marketplace, and construction companies can find it hard to develop a technology stack that works well for them.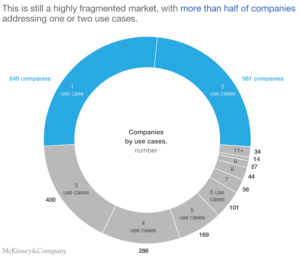 Business leaders can choose between two approaches to designing and employing a technology stack: a best-of-breed approach that combines different applications that are the best in their respective fields, or a single-vendor approach, which simplifies the process for businesses who simply do not want the hassle of putting together a bespoke set of solutions for themselves. Here are three reasons your construction business should adopt a best-of-breed approach instead of a single-vendor solution.
Why best-of-breed technology outperforms single-vendor solutions every time
Competitive marketplaces inspire innovative solutions for specific customer pain points
In any industry, the consolidation of products and services under a small group of vendors can unintentionally create an oligopoly. As a result, companies who operate in that economy tend to be under less pressure to innovate and find new ways to provide value for their customers. When niche products begin to emerge in these marketplaces, they have to compete on sheer quality and provide a level of support or usage that existing players cannot.
The nature of best-of-breed products is that they are constantly improving their application or service to protect their advantage. They are also more likely to be able to solve extremely specific operational challenges that construction businesses might have.
Companies can design the best technology stack for their unique requirements
Gartner revealed that more businesses are moving away from an integrated suite approach in favor of custom best-of-breed technology stacks, with only approximately a quarter of business leaders choosing the former. The main reason companies avoid integrated solutions is that they force their clients into a locked ecosystem of products or services. This can be extremely inefficient for businesses who want to digitize processes that are not serviced by their provider of choice. In the construction industry, where businesses tend to have extremely specific requirements that change from project to project, taking a modular approach to digital transformation is more in line with the nature of the operation.
Best-of-breed stacks can be scaled for a rapidly changing business environment
Like every other industry, the construction industry learned the importance of being able to rapidly scale up or down during the pandemic. The major upside to developing and employing a stack of best-of-breed products in an integrated technology stack is that the solutions that exist within the stack are infinitely customizable between projects. For example, businesses that had to pause operations during the pandemic could adjust the stack to focus heavily on office-related tasks and administrative efficiency. The adjustable nature of best-of-breed stacks is also a perfect match for construction companies who work on projects of different sizes and so need to scale their operations regularly to maintain high levels of operational efficiency.
Why integration is crucial to get the most out of a best-of-breed technology stack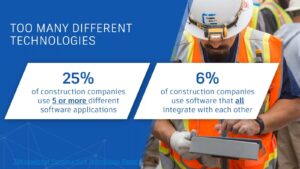 Disparate applications and uses can entrench existing silos
Construction businesses are notoriously siloed in their operations. This siloed mentality has found its way into the digital transformation plans of these companies. As a result, construction businesses have found themselves using more and more applications for their individual use cases without integrating them with the rest of the operation. Only 6% of construction companies said that all their applications were integrated. The promise of digital tools was that they would enable collaboration and data sharing across information silos—but this can be extremely challenging without integration, even if each application falls in the best-of-breed category.
Equal data access increases the likelihood of spotting operational inefficiencies
Information access is a crucial enabler of coordination and communication across business divisions and silos. This can be challenging if applications are not integrated. When applications are kept separate, information has to be transferred from application to application manually via spreadsheets or multiple email chains. This can make it difficult to use your employees as various points of quality control. When software integration is completed successfully, business leaders can expect greater collaboration, reduced risk of safety gaps going unreported, and increased operational efficiency.
Increase productivity by automating low-value tasks
Construction companies have faced a productivity crisis for years and business leaders have attempted to use technology to close the productivity gap and improve efficiency in the office and on-site. However, many companies use a variety of technologies that are not integrated and as a result, lose approximately a third of operational data by the end of the project. The manual transfer of data and inconsistent storage of information means that employees on the ground spend a significant amount of time doing low-value tasks. When best-of-breed construction technology workflow engines are fully integrated, business leaders can rest assured that the software is taking care of repetitive tasks such as data management while employees are freed to do high-value work such as customer engagement.
Best-of-breed technologies combined with the right iPaaS provider can help construction companies build a cohesive and interoperable stack that can find the balance between choosing the right technologies for their unique set of requirements and the convenience of having these technologies work together natively. For businesses to make the most out of their investment in digital tools, managers must be deliberate in the way they choose, design, and deploy their preferred suite of digital solutions.
Author Bio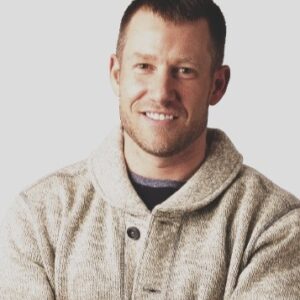 Tom Stemm is the CEO/Founder of Ryvit. Tom leads a team of integration developers, application enthusiasts, customer heroes, and sales superstars on a mission to eliminate duplicate data entry and rampant data errors from the construction technology world.