As businesses around the world start to plan for the economy to open for business, post Covid 19, it is clear that some things will be changed for ever. A recent article  in the New York Times noted that executives at New York's three largest commercial tenants, Barclays, JP Morgan Chase and Morgan Stanley, have decided that it is highly unlikely that all their workers will ever return to their buildings. So they would no longer need to be in the office full time and can instead work from home most of the week.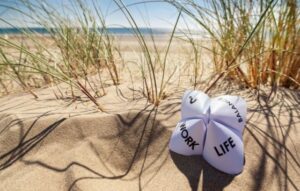 So "the Crisis" has forced business to adopt work practices, such as work from home and online meetings, embracing technology at a much faster rate than would otherwise have been the case. Indications are that these practices, now proven, will continue in the future because they have proven to be cost effective and efficient, as well preparing us for the "next wave".  Not only that, there are many other benefits to be derived from this approach some of which include, less travel and hence less carbon emissions, more time with family and generally a slower less stressful lifestyle for many as literally hours of the day are put back into everyone's lives.
It is important to recognize the underlying change in technology that is required here. The needs of a decentralized workforce requiring the same access to information and systems from home as they have at work, are better satisfied with cloud-based technology, than with on-premise server based infrastructure, as it provides better performance, lower costs and better security.
Many companies we speak to in the construction sector, are still relying on sever based "on premise" technology and have yet to fully embrace online SaaS solutions. The most common first step in adopting online SaaS technology is a subscription to Microsoft 365 (previously known as Microsoft Office 365).
Although the nature of the Construction Industry is that many of its' workers are located away from the office, in the absence of a fully integrated online cloud-based system, many workers are unable to access all of the required project and operational information they need.
IPM Project Management is built on the Microsoft Dymamics 365 platform, so it integrates natively with the Microsoft 365 suite of products. It provides a fully functional SaaS construction project management system, which is highly configurable by the end user to meet their individual processes and reporting requirements. It also integrates with many different back end accounting systems so all data is entered once and once only.  The Project Team is happy and so is Accounts.
If you are reviewing your internal project or costing systems, contact IPM Global for more information or a personal online demo ……