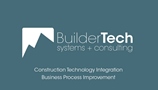 Builder Tech Systems
6315 W Frost Drive
Littleton Colorado
UNITED STATES 80128
P:  303 249 9091
E:  info@BuilderTechSystems.com
W: www.BuilderTechSystems.com
ASSISTING THE CONSTRUCTION INDUSTRY IN THE DIGITAL AGE
Builder Tech Systems, a division of R L Harris Associates, is all about bringing together the construction industry dynamics of integrating people, business processes, and applied technology. Partnering with our clients, BTS delivers the best of breed integrated construction project management software, the construction industry domain business process expertise to help you successfully integrate that technology from the field staff to the back office, and the professional technical consulting services to achieve the change management necessary for organizational success and reproducibility.

Velosio
5747 Perimeter Drive, Suite 200
Dublin OH
UNITED STATES 43017
P:  317 885 0716
E:  cmikeworth@velosio.com 
W: www.velosio.com
Velosio guides you, deploying best-fit business applications that keep you ahead of the competition in today's digital-first business environment. We balance visionary ideas with pragmatism, delivering an exceptional client experience that drives business value faster. Among the largest Microsoft partners in North America, Velosio has emerged as a leader in deploying business applications through the transformational cloud and delivering a client experience that is second to none...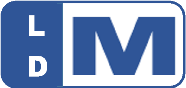 LDM Projects
496 Hoyt St SE
Salem Oregon
UNITED STATES 97302
P:  503 851 7390
E:  larry@ldmprojects.com
W: www.ldmprojects.com
LDM Projects has a long history in helping companies create project success. We have achieved this by associating ourselves with software solution providers with the vision. IPM's commitment to developing state of the art, "Next Gen" project management solutions has become a best fit for LDM.