A recent survey of 260 Australian construction companies found that 62% believed they could increase their profitability by introducing new technology. The same proportion of companies believed that they could become more efficient if they communicated better across their business including sub-contractors and worked more closely with them to ensure best practice.
In fact, the latest Construction Management Software provides a secure Internet Portal to facilitate an intimate level of communication with your Sub-Contractors, whereby you can authorise them to securely access your Construction Management Platform via a web browser and:
View their sub-contracts, progress bills, drawings and other project information
View or create RFI's, Extensions of Time, Notices of Delay
View and update the status of Defects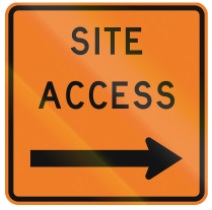 This means access to project information is provided to your partners and key project information is updated in your system, all without the need for contact with Internal Admin.  Of course all the information is available for checking before updating the system but the best part is that all this information is reportable in real-time without any internal data entry.
Last month we illustrated how a modern Construction Management Platform could capture all Project Data and provide real time reporting across the business, addressing a longstanding issue in most Construction companies. The IPM Portal means that clients and sub-contractors can access and update project information 24/7, optimising collaboration and communication with your partners.
IPM Construction Management Software is deeply embedded in the Microsoft 365 Platform. It has a large footprint, including Cost and Document Control, Equipment and Resource Management, HSEQ, Site Diaries and a Portal for Collaboration with third parties.  Read only Portal Users are free and Portal Users with editing rights are $100 per 100 users per month.